WAYS TO book YOUR ACCOMMODATION
2
Simply "Get in Touch" using the Contact Form on our website!
3
Just pick up the phone and give us a call on +44 (0)1663 743613
Mission statement
Provide our new and existing loyal clients with a unique friendly atmosphere where fine ales can be consumed, events can be enjoyed, all at affordable prices ...
Graeme, Julia & Callum ...
attractions in the high peak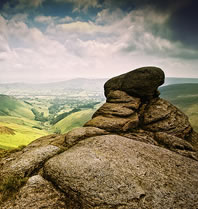 The Kinder Lodge is central to many of the stunning local attractions, making it the ideal place to stay during your visit to the High Peak!
The High Peak has so many local attractions on offer. Whether it's a stroll along the Millenium walkway, a trip down the Torrs or a hike up Kinder Scout ... You can be situated in a more ideal location than the Kinder Lodge. You will find yourself within walking distance to a number of these famous local attractions. Alternatively just hop on to the frequently running local transport and you'll be at your destination in no time!
booking offers

Do you need to book more than one room? Then get in touch with us to see what discount we can offer for each additional accommodation!

Watch this space for details on special offers from the Kinder Lodge!
read more

Your hosts